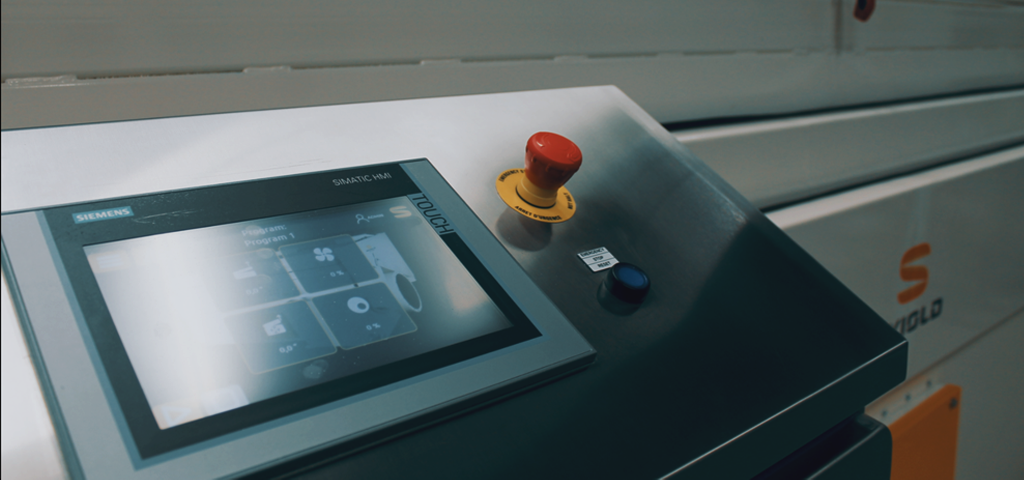 When it comes to your operating mode - we are on guard.
Ensuring a stable and smooth operation of your Seed cleaning systems could be a challenging task, especially when it comes to systems that require continuous maintenance.
With SKIOLD GUARD you can take safety to the next level by keeping an eye on your SKIOLD Damas Seed cleaning systems and make it possible to create a plan for repair and maintenance that ensures you reliable operation and efficient production.
SKIOLD GUARD is a monitoring system that allows you for flexible monitoring, so you can make crucial decisions in advance, as you will receive easy-to-read and accurate information in a timely manner and protect your machines from damage or breakdown over an extended period of time, and if a break down should happen then you will minimize the damage. SKIOLD GUARD is equipped with sensitive sensors that systematically monitor the condition of the machine and make a constant measurement that detects if errors or imbalances occur.
SKIOLD GUARD keeps track of vital parameters of your system and its characteristics on the basis of each single machine, which eliminating the need for constant manual control. SKIOLD GUARD will go all the way and constantly strive to bring more value to your production to become your trusted partner, providing you with customized messages, support around the clock and complete visibility of your needs. Read more