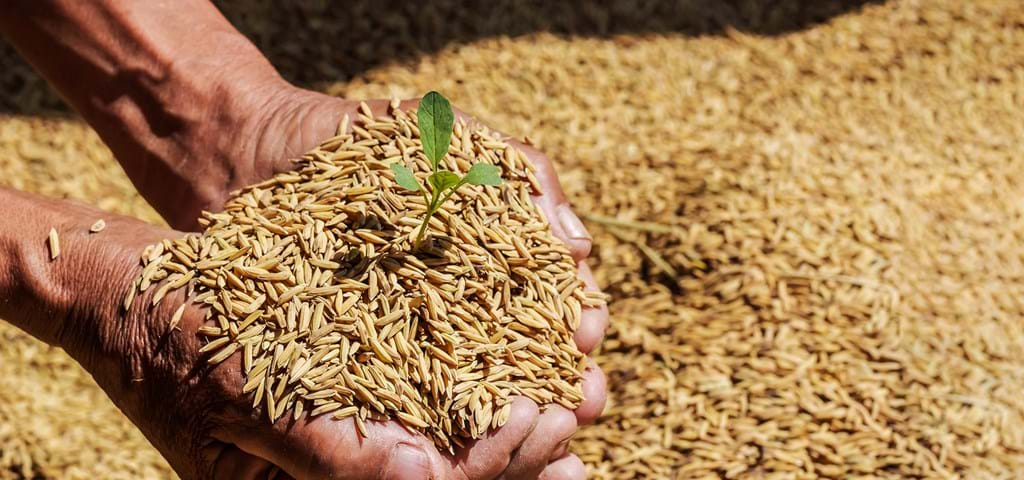 Mycotoxins removal
Reduce mycotoxins and toxin binders
The Damas Sigma has a unique and one-of-a-kind polishing effect, which has proven to remove most mycotoxins in grain for better animal health.
SKIOLD Damas has more than 150 years of experience with cleaning and grading of seed and grain. Today SKIOLD Damas is one of the most experienced suppliers in these fields and delivers projects all over the world.
Mycotoxins are toxic for animals, and there is a lot of focus on preventing it in the feed because it affects pig performance in a negative way – among others in the form of decreased performance, reduced feed intake, poor feed conversion, diminished body weight gain, and poor reproductive performance.
Today farmers often use mycotoxin binders with the aim to reduce the toxic effects of mycotoxins. This is an effective tool for controlling mold and mycotoxin problems, but it is a costly and not always sufficient solution.
The SKIOLD Damas Sigma is a cleaning and grading machine. Its excellent cleaning performance removes more than 90% of all mycotoxins from the grain.
As the grain is cleaned centrifugally by being forced against the rotating screens, each individual grain is polished and cleaned across its entire surface area. This process reduces the presence of germs, fungi and bacteria by up to 90% - which has been scientifically proven by IFF/Germany.
But it is also proven in real life, and the industry acknowledges these test results from Germany.
A Danish pig farmer, Mr. Klaus Noe, states that the Damas Sigma is the best investment he has made. He even states that the mycotoxin binders do not have the same good effect as the Damas Sigma.
Before he bought the cleaner, his pigs experienced problems with deferred rectum, suddenly occurred anorexia and other unspecific illnesses, which he ascribed to the feed quality. With the Damas Sigma he no longer has these issues, nor costs for toxin binders.
In Asia the problem with moisture and mold is massive, and the same good results with the Damas Sigma have been proven in this part of the world. A large pig farming company with three pig farms and a total of 14,000 sows and 35,000 finishers produces its own feed. On all of the farms they clean the grain with a Damas Sigma because of the high content of mycotoxins, which has a negative influence on the welfare of the pigs and on the profitability.
Previously they used mycotoxin binders, but after the investment in the Damas Sigma, the content of mycotoxins is at a very low level, and today the need for binders is very limited. Before they used ½ kg toxin binders for each ton feed, so financially the investment in the SKIOLD Damas Sigma cleaner has been a beneficial decision.
Read more on https://skiold.com/seed/
Read more about the Damas Sigma and see the video: https://skiold.com/seed/products/damas-sigma-efficient-vibration-free-mycotoxin-removal/